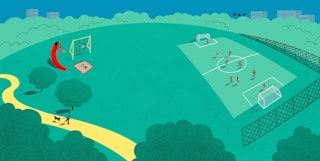 Nike - 5 Minutes More!
Meaningful
Nike - 5 Minutes More!
There's a lot a kid can learn through sport — courage, creativity, confidence and more. But can little Aisha convince her mom to see sport the way she does?

Find out through this interactive story, meant for parents and kids to read together!
A story book designed as a roleplaying experience, where both adults and children can hear each other's point of view on sports as they read.
As part of our 'Sport is Never Done' campaign, we created a children's storybook encouraging both parents and children in the Middle East to play sports, illustrated by the mega-talented Alva Skog.
Only available in the Middle East, '5 Minutes More!' is a legacy piece made and designed to encourage the conversation between parents and kids on the importance of sport beyond the main campaign. The book is an interactive experience that allows both parent and child to take turns reading dialogue, roleplaying as both mother and daughter. Aisha and her mom.
It also offers 2 language versions in 1 book – if read from left to right it is in English, and if turned to its back to read right to left, it is in Arabic. Both versions include a page to make a plan to play at the end, encouraging families to take their lessons from the book to the streets, bonding with each other through play.
The book was available physically, but also online, in a downloadable, animated version.


Client: Nike
Agency: Wieden+Kennedy Amsterdam
Project page: https://www.wk.com/work/nike-5-minutes-more/

Awards
Shortlist at The One Show 2023
Shortlist at D&AD 2023
Meaningful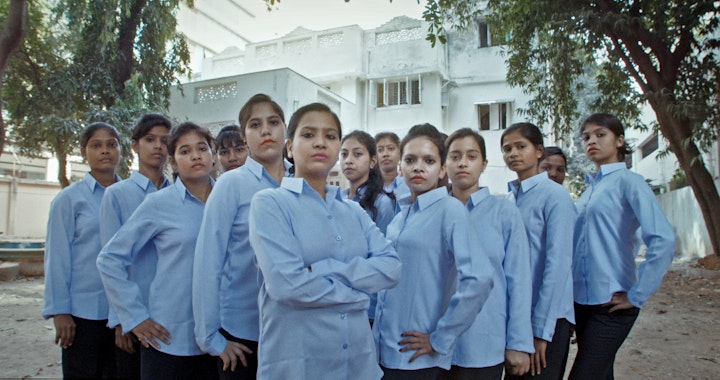 Meaningful
I believes that there are three important pillars to create impactful (branded) video content:
The idea. Meaningful purpose. Craft.