School for Justice
Meaningful
School for Justice


From prostitution to prosecution: the world's first School for Justice opens in India – taking underage girls out of India's brothels and into the courts of law.
The School for Justice is both a school and an education programme for girls from all school levels to offer the support, tuition and mentoring that they need to reach university level. Once at that level they will spend five years studying Law to get to their Bachelor of Law – to ultimately lobby the government to become Public Prosecutors with the power and determination to challenge India's legal system from within. The School for Justice is working with one of India's most respected law universities to offer this unique programme. The School for Justice opens on April 6 2017 and the programme is poised to expand exponentially in the years to come.
1.2 million children in forced prostitution vs. 55 legal cases
India has the most underage girls in prostitution in the world with an estimated 1.2 million children working in brothels against their will. These girls, some as young as seven years old, are abducted from their homes, sold to human traffickers and often tortured to cooperate. As well as having the highest numbers of child prostitution in the world, India also sees some of the worst conditions, with victims frequently living in inhumane conditions and suffering severe crimes against their human rights - such as being locked up in cages.
Despite the magnitude of the problem, the amount of prosecutions against those involved is incredibly low. In 2015 there were only 55 cases that led to convictions. There is no data on 2016 yet. That's 1.2 million children in forced prostitution vs. 55 legal cases. Impunity, the fact that the perpetrators are not being punished, is what allows for underage prostitution. In addition to this culture of impunity, a lack of good lawyers and judges with a depth of knowledge around human trafficking and child prostitution impacts the amount of convictions. These factors have motivated the Free a Girl Movement India to take the radical step of opening the School for Justice.
On April 6, 2017 the School for Justice is officially opening with a press conference in Mumbai, featuring Free a Girl India, legal expert Meenakshi Arora, Neela Satyanaryana (the first woman to be appointed as the State Election Commissioner of Maharashtra), ambassador Abhay Mokashi, and Free a Girl spokesperson Tapoti Bhowmick. The girls from the inaugural class of 2017 will be introduced.
Bollywood actor and activist Mallika Sherawat, who is an ambassador of Free a Girl India, shows her support for The School for Justice with a statement pronouncing her commitment.

Campaign trailer:


More about the School for Justice:
The School for Justice is more than a physical school; it's an entire programme to educate girls that are rescued from child prostitution to become lawyers and prosecutors with the power to prosecute the criminals that once owned them. The school opens on April 6 2017 with the first class of 19 girls.
Find out more about the education programme.
Press coverage:
AdWeek
The Guardian
AdAge
D&AD
Awards:
D&AD Impact - Education: Black Pencil D&AD Impact - Humanitarian Aid: Wood Pencil D&AD - Integrated: Graphite Pencil Shortlisted: D&AD Black Pencil of the Decade Cannes Lions - Direct: Gold Lion, Shortlist Cannes Lions - Titanium: Shortlist Cannes Lions - Outdoor: 2 Shortlists Cannes Lions - PR: Shortlist Cannes Lions - Glass: Shortlist LIA - Non-Traditional: 2 Golds Epica - PR: Silver Epica - Media Innovation, Altenative Media: Bronze Spikes Asia - Promo & Activation: Silver Spikes Asia - Direct: Silver, Bronze Creativity Awards - Best Work For Good: Finalist The Sabre Awards South Asia - Not for Profit: Gold ADCN - Integrated: Nomination ADCN - PR & Influencer: Nomination ADCN - Brand Activation & Experience: Nomination ADCN - Next: Nomination ADCN - Craft: Nomination
Client: Free a Girl
Agency: Wunderman Thompson Amsterdam
Meaningful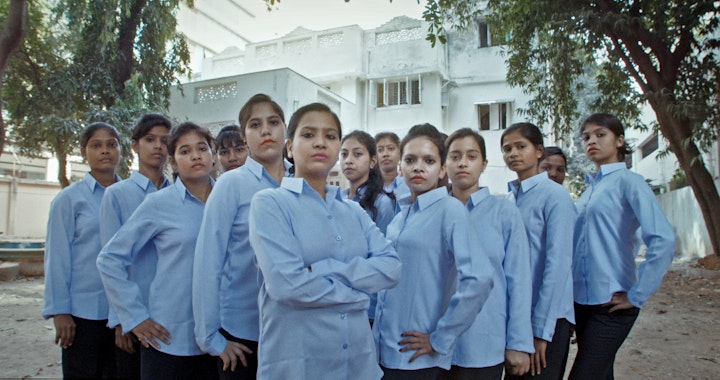 Meaningful
I believes that there are three important pillars to create impactful (branded) video content:
The idea. Meaningful purpose. Craft.