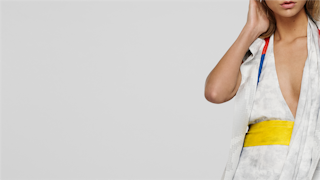 The United Collection
The United Collection
Young Designers United fly the flag against world conflict and unite us all via fashion at the launch of 'The United Collection', whereby flags of conflicting nations are deconstructed and then reconstructed into fashion statements with a potent message.
UNITING FLAGS OF RIVALING NATIONS IN TRUE FASHION STATEMENTS.
Introducing fashion designer: Andrea Endresz, Anna Oomen and Irene Heldens.
'Each designer chose a topic for their dress based on their own affinity with the subject. Therefore, the final garments are not only literally created from the flags of the opposing nations, but also metaphorically infused with the history of these conflicts. The materials were used for their symbolic significance, such as; gold thread to unite Eritrea and Djibouti; a red satin corset; rope to represent the suppression of the UK's younger generation in the wake of Brexit; and hints of folk-designs shared between Russian and Ukrainian history. 'The United Collection' is a creative statement against the rising tensions seen, heard and read about on a daily basis. The initiative invites the viewer to observe and re-evaluate their response to (political) conflict by using fashion to spark a meaningful dialogue.'


- Little Black Book, 17 April 2018
Campaign trailer:


Press coverage:
Marcommnews
Fashion United
LBB

Client: Young Designers United
Agency: J. Walter Thompson Amsterdam
Trailer: Smoke & Mirror